More About Graeme
Thanks for delving a little deeper to find out a bit more about me. I hope you won't get too bored but I can't guarantee anything. And besides, you clicked here. Grab a cup of coffee and read on… if you dare.
The Basics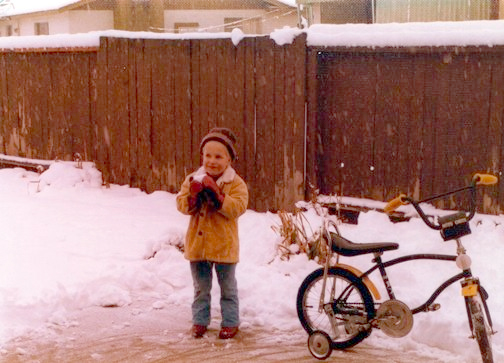 I was born and raised in Flagstaff, Arizona during a time when kids could play and ride bikes in the forest from sunrise to sunset without any fear. In hindsight, I realize how lucky I was to grow up in such an atmosphere.
From an early age, I loved to draw and paint. My parents tell me that to get a moment's peace, all they had to do was sit me down with a pad of paper and a few pens, and I'd entertain myself for hours.
I never wavered from that passion for art as I made my way through high school, and college. It was in college at Northern Arizona University and later, the University of Arizona, that my focus shifted slightly from illustration to graphic design.
I began my freelance career as a side-business when I lived in Kansas City, and it has slowly grown by word-of-mouth through a great network of professionals and friends. It was during this period of time that I found an interest in website design. From my early experiments with GeoCities and local clubs to my current interest in Drupal and WordPress, I've found I just love creating websites.  If you're interested in a website (or any other design material) please contact me and we'll chat about your needs.
Hobbies
It's no wonder that I enjoy building websites, as I am a tinkerer. I love to take something apart, find out how to fix it, and be able to get it working again. Most of the time I'm successful, though my wife has learned to ignore the non-stop string of curses coming from the garage.  Between our home projects, a 1965 Mustang and a growing number of bicycles, my tinkering itch is kept well-scratched.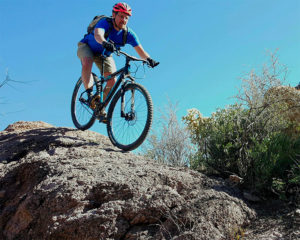 I love, love, love to cycle. Riding bikes through Flagstaff's forests was common when I was growing up, but I  fell away from biking for a good number of years. Thankfully, a good friend in Kansas City introduced me to mountain biking. I was absolutely terrible, but I loved every painful second of it.
My cycling slowly improved and after moving to the mountain biking mecca of Tucson, I joined the local mountain biking club and gladly took over being "club designer/webmaster." Ten years and a baby later, I don't quite get to bike as often as I once did, but I've made some fantastic friends (and clients), and am still just as passionate about cycling.
Perhaps you found my site because you know I love to design cycling jerseys and other apparel, so if you're interested in a team-jersey, give me a holla. It's always great to see my design work on cyclists as they pedal past me.
My Boys
I am the proud father and part-time stay-at-home dad to our two boys, Maxwell (5 years old) and Finnian (10 months old). When I'm not designing or trying to mountain bike, I'm raising these two amazing boys with my amazing wife, Trish.